Will Biggins
While some steakhouses can be stuffy and inaccessible, there's one haute spot in Naples that tries to prove otherwise.
On D'Amico's The Continental American Provisions and Craft Barit's about being a trendsetter.
The restaurant offers the perfect combination of New York steakhouse meets 1920s Parisian bistro, and has three beautiful places to eat. Partner Richard D'Amicos design inspirations from his travels to France, Italy and New York can be discovered throughout the gorgeous space.
Will Biggins
Formal diners flock to the purple-accented "bull room" or the Moulin Rouge-inspired main dining room for a classic, all-American steakhouse atmosphere.
We chose a table in the large courtyard overlooking bustling Third Street South. Dotted with white cabanas and filled with a bougainvillea-covered trellis and tropical flowers, the gorgeous St. The Tropez setting was perfect for the picture.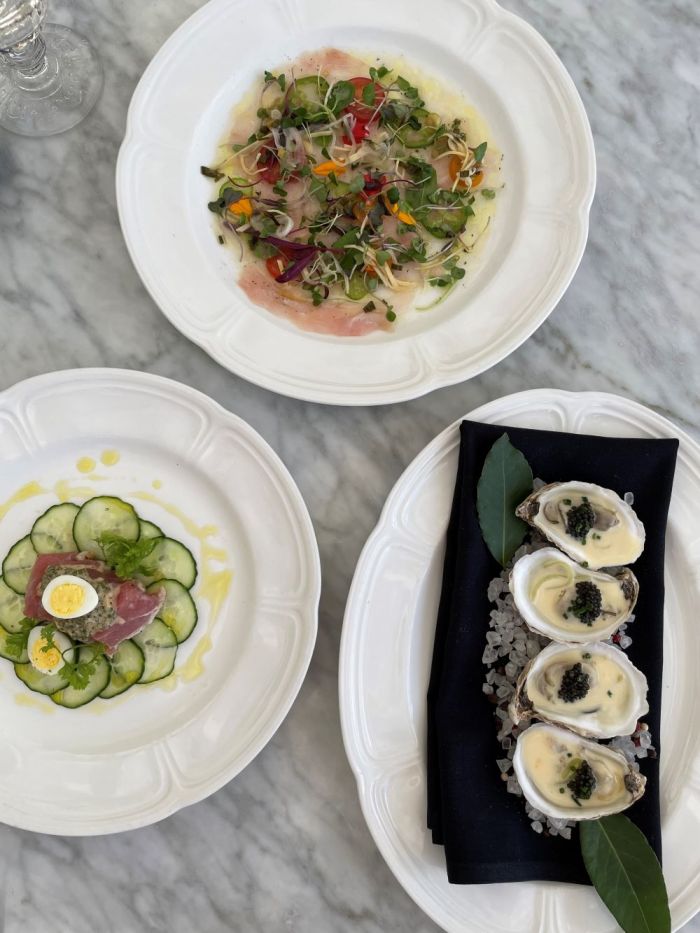 Will Biggins
Get started with one of their signature cocktails with fun names like a Tequila Express, Bulls on Parade, Mezcal Me Maybe or Gin Blossom. Our friendly server introduced us to the menu and offered recommendations.
For a luxurious touch, don't miss their signature poached oysters which arrived swimming in a creamy beurre blanc and decadent samples of caviar on top.
Other entrees that sounded appealing included steak tartare with a quail egg; truffle carpaccio with cauliflower risotto and scallop; and sweet pea pancakes with crab and caviar.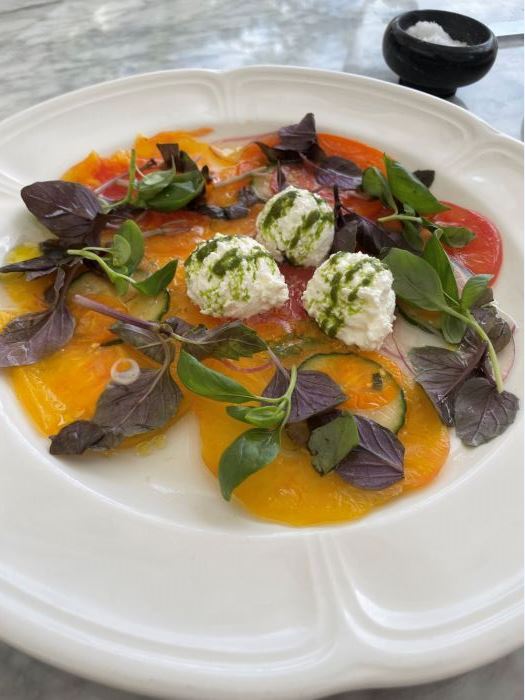 Will Biggins
Chef Andrew Wicklanders menu here focuses on familiar classics presented with an artful twist. For example, a delicate yellowtail carpaccio was presented beautifully complemented by tomato and shallot and seasoned with just the right touch of jalapeno.
There is an "American Spa" section that offers healthier options with every dish under 750 calories. Lobster and burrata with pickled aubergine was a standout here.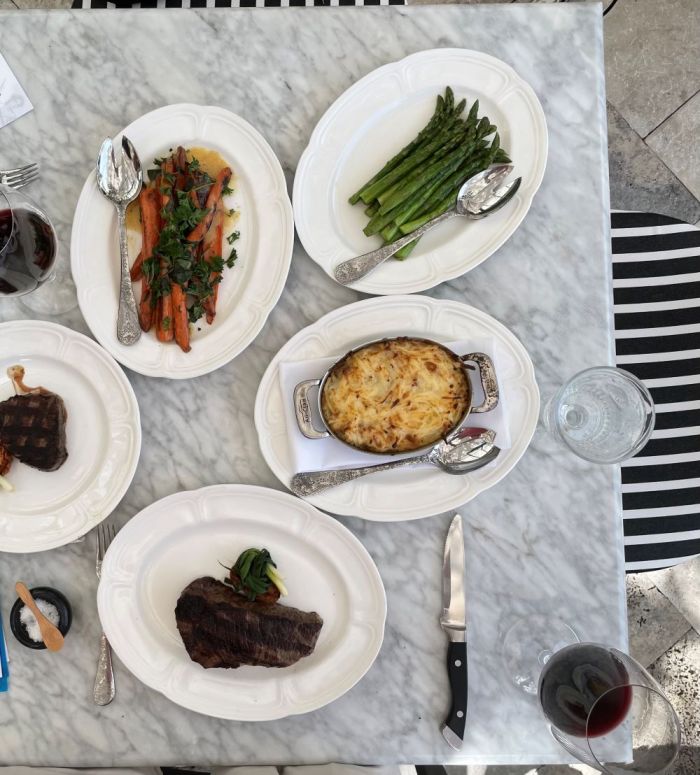 Will Biggins
For heartier appetites, the "American Luxe" choices feature a steak sandwich with caramelized shallots, truffle aioli and fries; crab Benedict; and fried chicken with indulgent foie gras butter.
A visit to The Continental would be remiss without trying one of their signature steaks, available on both the lunch and dinner menus. The exclusive, ultra-luxurious offerings include Japanese A5 Wagyu beef, Snake River Farm's award-winning, melt-in-your-mouth filet mignon and Creekstone Farm's American Black Angus USDA Certified Prime flavor-packed New York strip.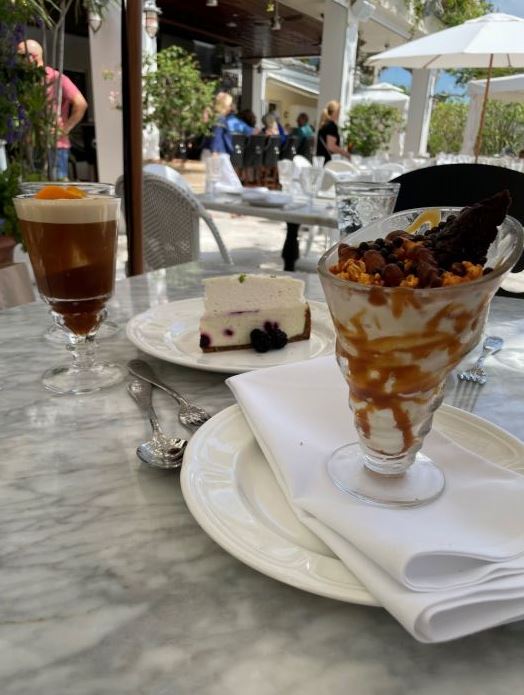 Will Biggins
Be sure to pair the steaks with some sides like the addictive roasted carrots with herb cream sauce; roasted asparagus; and cheesy gratin potatoes made even better with the addition of parmigiano and serrano ham.
You'll want to save room for desserts (no one's counting calories here!) like the key lime blackberry pie or the outstanding vanilla soft serve brownie sundae with bourbon caramel, smoked almonds and popcorn.
Continental located at 1205 Third Street in Naples.