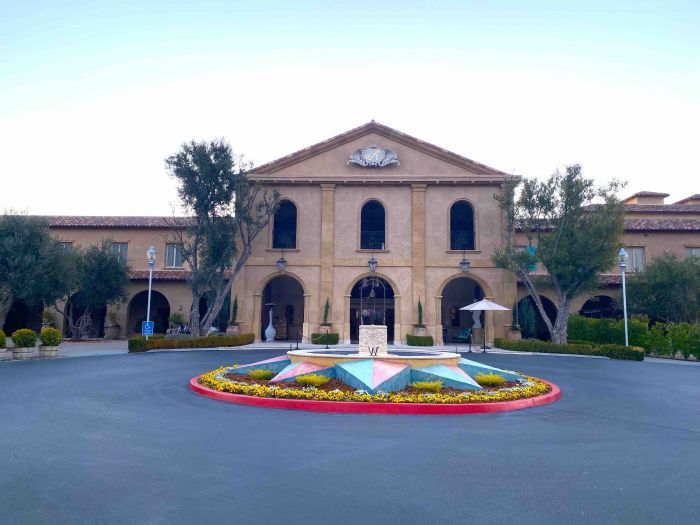 Allegretto
Allegretto Vineland Resort, located in the peaceful wine country of Paso Robles, is a perfect place for a romantic getaway.
It's a 4-hour drive from either San Francisco or Los Angeles to the Tuscan-inspired resort, where guests can settle into one of 171 spacious guest rooms and suites. Nestled among 20 acres of vineyards, olive and fruit trees, the resort features a 12,000 square meter courtyard, pool, spa, French chapel, ballroom, tranquil labyrinth, Mediterranean gardens, restaurant and chef's garden, wine bar and tasting room and includes unique art. and artifacts throughout the property.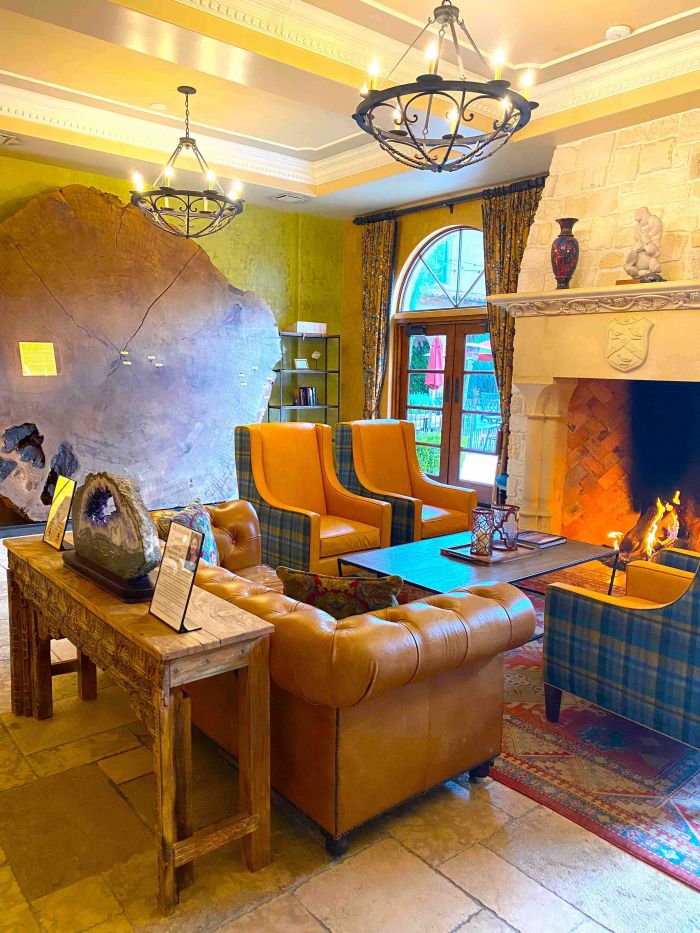 Shaena Engle
Rooms have balconies and patios overlooking lush gardens, sloping vineyards and an elegant courtyard. Our guest room was spacious and cozy, with high ceilings, wooden headboards, mattress pads, a refrigerator and coffee maker, and a spacious shower. The grand staircase and large fireplace in the lobby reminded us of an Italian villa and we enjoyed walking the grounds to discover two antique clocks, marble sculptures, a Romeo and Juliet tunnel and the Hall of Wisdom corridor with unique artifacts.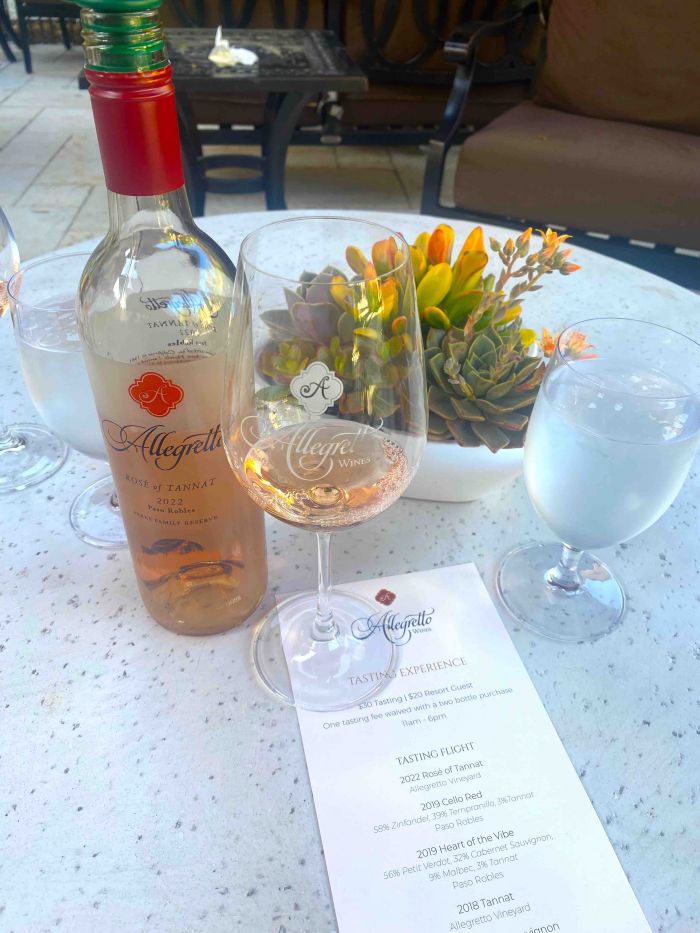 Shaena Engle
Head to the tasting room to try some glasses from Allegretto Winery.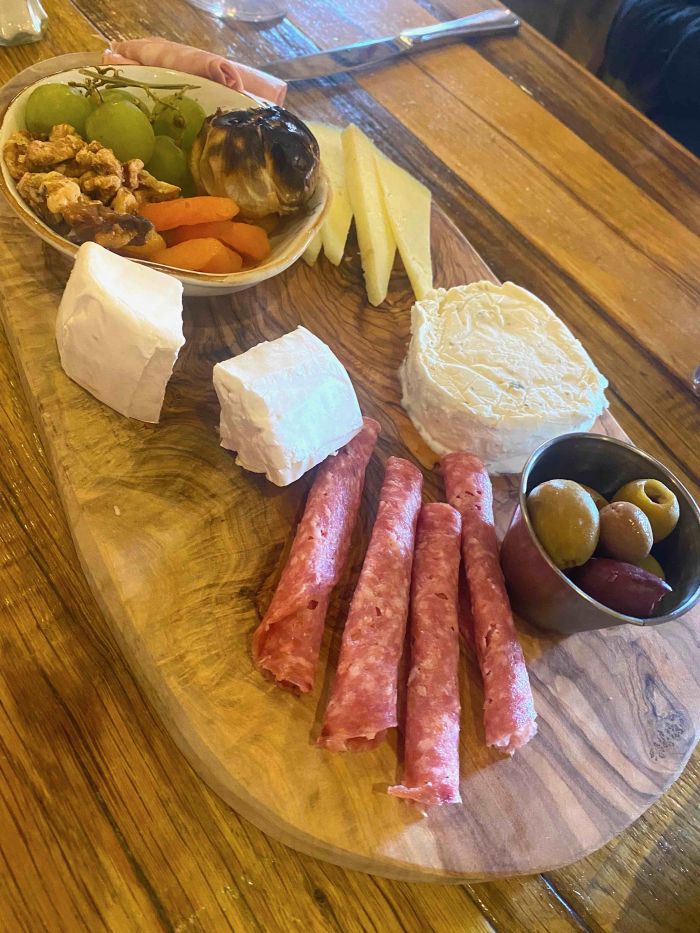 shaena angel
Cello Ristorante & Bar, the resort's signature restaurant, offers Mediterranean-inspired cuisine using locally grown and foraged ingredients. Guests can choose to dine indoors at cozy tables and booths with live music or outdoors around circular fireplaces on the heated patio.
Menu highlights include a huge charcuterie platter, an Australian rack of lamb, risotto with daily changing fresh ingredients and Angus filet mignon and ribeye steaks. Specialty cocktails include Campfire with Whistlepig rye, Averna, vanilla and chai tincture and smoke; Winter Around the World with pisco, cognac, yuzu, limoncello and egg white and Mr Tom Pear with gin, lemon, Earl Gray tea, sugar and pear.
While you may never want to leave this beautiful Italian resort, guests can easily make their way to picturesque downtown Paso Robles and explore the over 400 wineries located in the surrounding Adelaida District.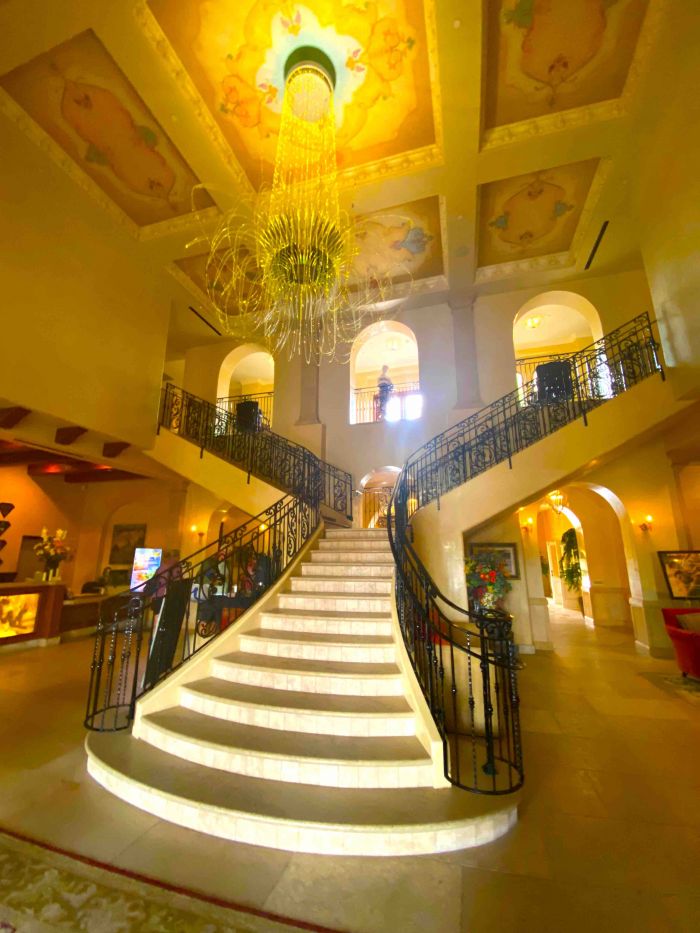 Shaena Engle
Allegretto Vineland Resort is located at 2700 Buena Vista Drive in Paso Robles. Reservations and more information are available on their website www.allegrettovineyardresort.com.